Chinwetalu Agu's use of vulgar language in movies unbearable – Gideon Okeke
Actor Gideon Okeke has lambasted his senior colleague in the movie industry, Chinwetalu Agu, over his use of 'Vulgar' language in movies which he described as being unbearable.
He said though Actor Chinwetalu Agu is funny, that does not warrant him to throw his decorum out the window.
He said: "You know him as the wicked uncle in any film.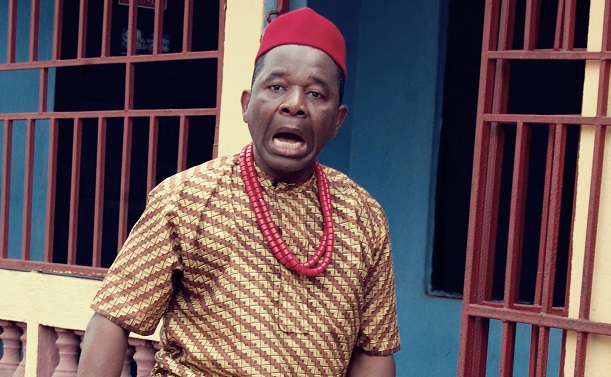 "But I know to check the sanity of my ears and mind whenever he comes on screen.
"I am a fan of him but the measure of liberty that this actor enjoys from directors and producers (within Nollywood), to improve his vulgarities in movies is not funny to me anymore as an audience member
"Hiding behind the pretext that not all your audience understand Igbo language is no license to throw decorum out the window.
"Our job is not only to entertain but educate, inform and propagate culture by subtly reshaping perceptions. This is a case for the film and video censors board NFVCB and our movies channels that plays 'eyes right' to the ratings of 13, 16,18 or PG.
"Watch chinwe Agu again you will reckon.
"He's funny no doubt but the kids are watching, adults are cringing, NFVCB must be sleeping.
"Not all content is day time content I may be wrong but that's my view."
The post which went viral has been brought down by the actor from his Instagram page after fans lashed at him for coming hard on a fellow actor publicly.